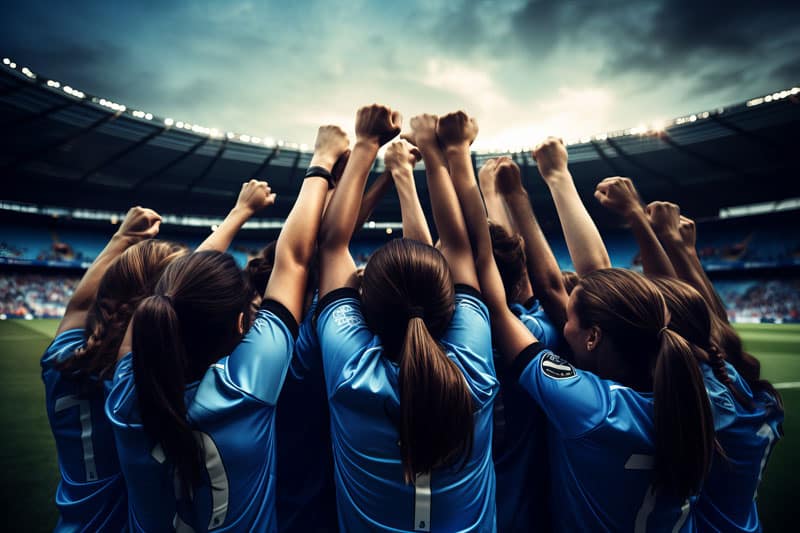 Reserve Your Bus Rental Today!
Elevating Team Travel: Athletic Bus Rentals in Phoenix and Tucson
Competitive sports are about more than just the games played on the field; they're a testament to dedication, teamwork, and the relentless pursuit of excellence. Athletes, coaches, and support staff know that success doesn't happen in isolation. It's a collective effort that extends beyond the final whistle, encompassing everything from rigorous training to strategic planning.
One often overlooked aspect is the means of travel. Yet, the way athletes and teams move from one arena to another can significantly impact their performance and overall experience. This is where Gray Line Arizona Bus Rentals steps onto the field, offering top-tier athletic bus rentals in Phoenix and Tucson. Our dedicated bus rental services are reshaping team travel, providing comfort, convenience, and reliability for athletes and their support systems.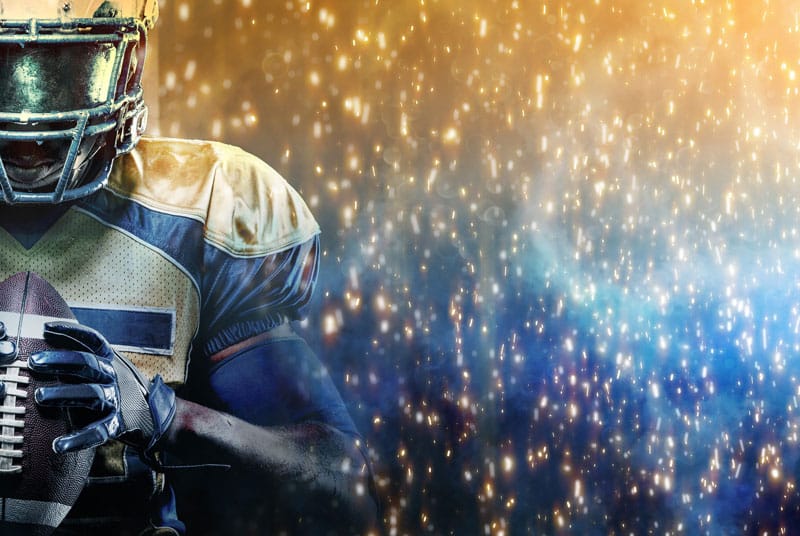 The Heartbeat of Team Sports: Team Travel Bus Rentals
In the world of team sports, travel is an integral part of the game. Whether it's a professional basketball team, a college football squad facing off in a championship game, or a youth soccer team participating in a regional tournament, getting to the venue is the first step toward victory.
Team travel is not a mere logistical exercise. It's a critical element that can impact a team's performance, morale, and overall experience. The right travel arrangements and bus rental can contribute to a winning mindset, while subpar transportation can lead to fatigue and stress
Championing Comfort and Convenience: Athletic Bus Rentals
Gray Line Arizona's athletic bus rentals in Phoenix and Tucson have emerged as the champions of team travel! We offer a host of benefits that elevate the entire experience:
Spacious and Comfortable Bus Rentals for Teams: Athletes need room to relax, stretch, and prepare for their games. Our buses are designed with this in mind, offering ample space and comfortable seating for team members.
Equipment-Friendly: From hockey gear to golf clubs, sports equipment can be bulky and challenging to transport. Our buses are equipped to handle such cargo, ensuring that athletes have their gear at their disposal.
Onboard Amenities: Long journeys can be tiring, but our charter bus rentals are equipped with amenities to keep athletes comfortable and entertained. From entertainment systems to reclining seats, we prioritize the well-being of our passengers.
Professional Drivers: Our experienced and professional drivers are not just skilled at navigating the roads; they understand the unique needs of sports teams, ensuring that travel is as smooth as possible.
Customizable Routes: Whether you're traveling across town or crossing state lines, our athletic bus rentals can be tailored to meet your specific travel needs. We work with you to create a route that's efficient and convenient.
Large New Fleet Of Vehicles For Your Next Event
Stress-free Approach to Sports Team Transportation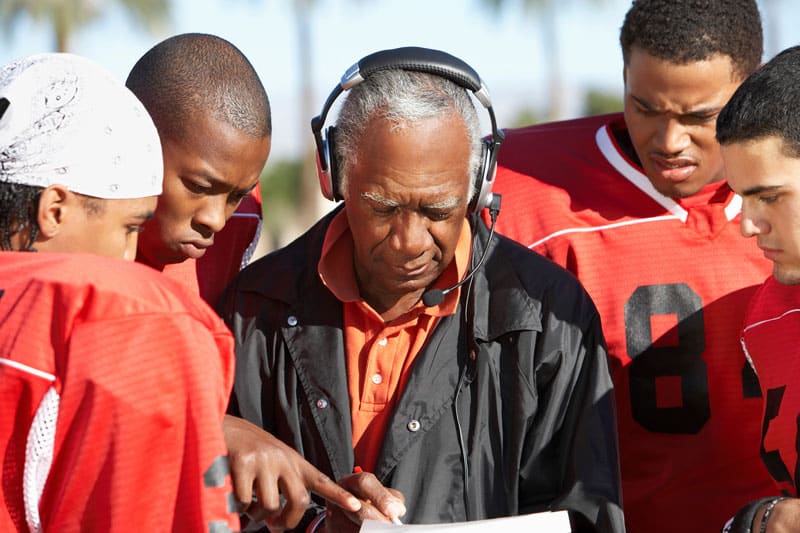 The Coach's Perspective: Coaches and Support Staff
In the world of entertainment, there's a mantra that resonates above all – "The show must go on." Rain or shine, in the face of unforeseen challenges, the performance must proceed as planned. This steadfast commitment to delivering exceptional experiences to audiences is what drives the entertainment industry forward.
To ensure that commitment is met, reliable transportation is critical. Artists need to arrive at their venues on time, every time. Delays can disrupt schedules, compromise performances, and inconvenience audiences. In the fast-paced world of entertainment, punctuality is not just a courtesy; it's a necessity.
Our professional transportation and tour bus rentals in Phoenix and Tucson make reliability a cornerstone of our services. Our experienced drivers navigate diverse terrains and weather conditions with precision, ensuring that artists and crew members reach their destinations on time and safely. It's a level of reliability that artists can depend on, allowing them to focus on what they do best – inspiring audiences.
Youth Sports: Nurturing Tomorrow's Champions
Youth sports are the heart of any community, fostering values like teamwork, discipline, and sportsmanship. However, young athletes often face unique challenges when it comes to travel. Safety, comfort, and supervision are top concerns for parents and organizers alike.
Our athletic bus rentals in Phoenix and Tucson provide a solution that addresses these concerns. Parents can trust that their children are in a safe and supervised environment, while organizers can ensure that transportation is one less thing to worry about when planning youth sports events.
College Athletics: Taking It to the Next Level
Collegiate athletics are a powerhouse, with universities fielding teams that compete at the highest level. Whether it's a college football team participating in a championship game or a basketball squad facing off in an away game, the stakes are high.
The reliability of bus transportation is critical. Our athletic bus rentals ensure that teams arrive at their destinations on time, every time. Coaches can rest easy, knowing that they have a partner who shares their commitment to excellence.
Professional Sports: The Pursuit of Glory
For professional sports teams, success is measured in championships and titles. Every game, every season, brings new challenges and new opportunities. In the relentless pursuit of glory, every detail matters, including travel arrangements and bus rentals.
Our athletic bus rentals are up to the task! From ensuring privacy and security for high-profile athletes to offering customized solutions for equipment and logistics, we understand the unique needs of professional sports teams. We stand as a reliable partner in your team travel in Arizona.
Beyond the Game: Community and Fan Engagement
Sports teams are not just collections of athletes; they're symbols of community pride and fan engagement. Athletes are role models, and their journeys are often closely followed by fans who share in their triumphs and tribulations.
Our athletic bus rentals serve as a bridge between teams and their fans. Whether it's a parade through town after a championship win or a fan meet-and-greet event, our buses can be a focal point for community engagement.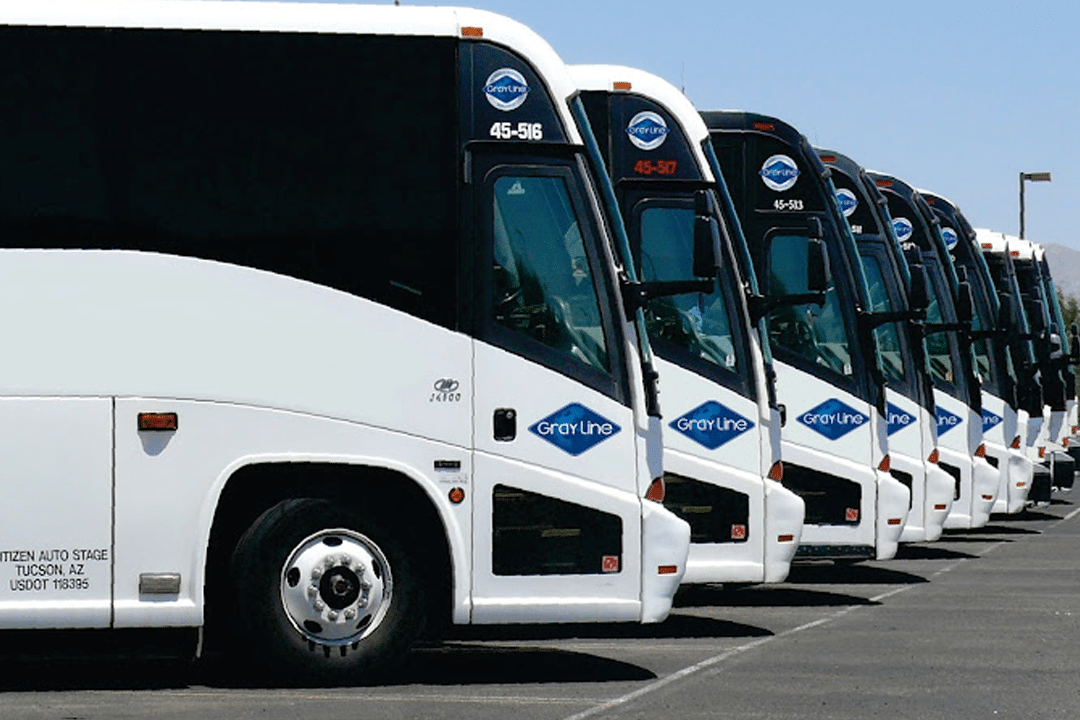 The Winning Play: Choose Gray Line Arizona Bus Rentals
At Gray Line Arizona Bus Rentals, we understand that team travel is more than just a means of getting from point A to point B. It's an integral part of the journey, a contributor to success, and an opportunity for athletes to prepare, bond, and focus.
Our commitment to championing comfort and convenience, coupled with our dedication to safety and reliability, sets us apart as the best choice for athletic bus rentals in Phoenix and Tucson. We have a legacy of excellence, serving athletes, coaches, and support staff across all levels of sports.
When you choose Gray Line Arizona Bus Rentals, you're choosing a partner who shares your commitment to winning! Whether you're a youth sports organizer, a college athletics program, or a professional sports team, we're here to elevate your team travel experience. We ensure that every ride is as memorable as the games themselves. It's not just about the destination; it's about the winning play along the way!