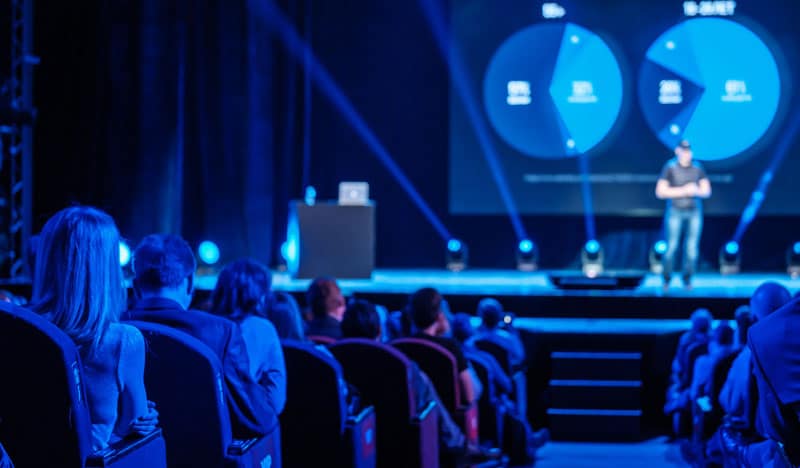 Corporate Event Coming Up? Request A Quote Now!
Bus Rentals For Corporate Events.
Gray Line Arizona Charter Bus Rentals: Pioneering Corporate Event Transportation for Over a Century
In the ever-evolving corporate world, making a mark and sustaining relationships is paramount. Corporate events play a pivotal role in this endeavor, enabling companies to foster partnerships, celebrate milestones, and project their visions with grandeur. But, much like the intricate details of these events, the journey to and fro is equally crucial. Enter Gray Line Arizona Charter Bus Rentals – your trusted partner in crafting impeccable transportation experiences for your corporate events in and around the Phoenix area.
Phoenix, Arizona, home to many Fortune 100 companies, with its year-round sunshine and stunning desert landscapes, has become a popular hub for various corporate events, from grand conventions to intimate business retreats. As such, the demand for specialized services like corporate event transportation services in Phoenix has risen significantly.
Given Phoenix's sprawling nature, navigating the city can be challenging for out-of-town guests. Hence, by leveraging corporate event transportation services in Phoenix, companies can ensure smooth logistics, make a lasting professional impression, and enhance the overall experience for everyone involved. Whether it's shuttling attendees between the airport, hotels, and event venues or providing luxury rides for VIPs, these services have become an integral part of the city's corporate event landscape.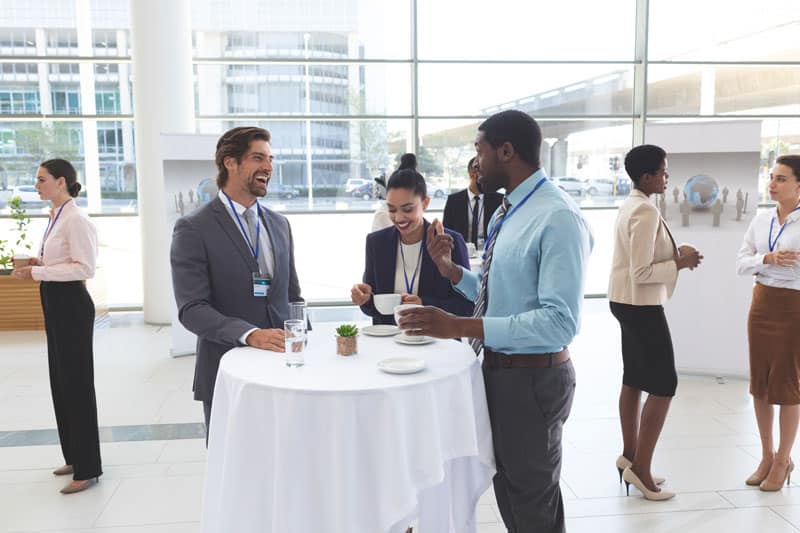 Bus Rentals for Corporate Events: More Than Just Meetings
Behind every successful corporate event lies meticulous planning, impeccable execution, and an emphasis on creating an environment conducive to collaboration and celebration. These gatherings, whether they're conferences, product launches, or annual retreats, serve as platforms for:
Networking: Building and sustaining professional relationships which can lead to partnerships, collaborations, and growth opportunities.
Brand Projection: Showcasing the company's achievements, visions, and future plans in a setting that leaves an indelible impression.
Employee Morale: Recognizing and celebrating team achievements, thereby boosting employee satisfaction and motivation.
Large New Fleet Of Vehicles For Your Next Event
Stress-free Approach to Corporate Events.
Benefits Of Utilizing Professional Transportation Services and Bus Rentals For Corporate Events
Utilizing professional transportation services and bus rentals for corporate events offers many benefits that can enhance the overall experience for attendees and event organizers. First and foremost, it ensures the punctual arrival of guests, reducing the chances of disruptions or delays in the event's schedule. With an organized fleet of bus rentals, participants don't have to worry about navigation, traffic, or parking, allowing them to focus on the event and networking opportunities. Moreover, professional bus rental services come with experienced drivers who are familiar with the local roads and conditions, thereby ensuring safe travel. Gray Line Arizona's Bus Rental services in Phoenix exude an air of professionalism and sophistication, making a positive impression on clients, stakeholders, and employees.
Furthermore, the convenience of group transportation fosters a sense of camaraderie among attendees, setting a positive tone for the event. Reducing the number of individual vehicles on the road, contributes to a lower carbon footprint, aligning with environmentally conscious corporate goals.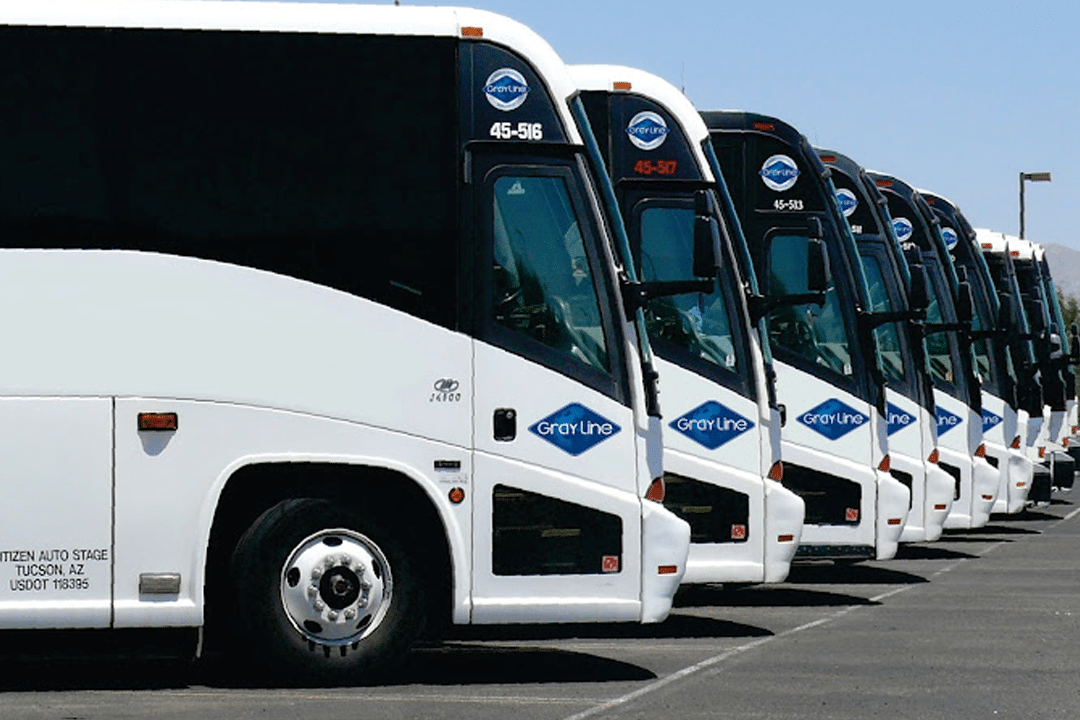 Why Gray Line Phoenix Charter Bus Rentals is the Gold Standard
With a legacy spanning over 106 years, Gray Line Phoenix & Bus Rentals stands as a beacon of trust and reliability in corporate event transportation. Here's why we are your best choice:
A Century of Excellence: Our extensive journey of 100+ years in the transportation sector has been one of continuous learning and refinement. This ensures that our services are up-to-date and perfected through decades of experience.

Commitment Beyond Service: For us, every journey is a partnership. Our unwavering commitment is to provide an unparalleled travel experience that matches the grandeur of your corporate events in and around Phoenix, AZ.

Modern Conveniences with Time-Honored Values: Our fleet of bus rentals boasts state-of-the-art amenities, ensuring the utmost comfort. Our services are rooted in principles that are timeless: reliability, dedication, and impeccable customer service.

Deep-rooted Understanding of Corporate Needs: Gray Line Bus Rentals in Phoenix doesn't just offer buses; we provide solutions. With our in-depth understanding of corporate events and their nuances, we're well-equipped to cater to every specific need, ensuring your event's transportation is seamless and stress-free.
Connect with Gray Line Bus Rentals in Phoenix for Your Next Corporate Event
Every corporate event is a story, a statement, a step toward the future. And every successful story needs a reliable partner. With Gray Line Arizona, you don't just get a service; you get a century's worth of expertise and dedication at your disposal.
Are you ready to book your next corporate event transportation? Contact Gray Line Tours & Bus Rentals. Let our experts curate a travel experience that's not just about reaching a destination, but also about reflecting the excellence and grandeur of your event. With Gray Line, every journey becomes a statement, a legacy. Join hands with a century of trust and expertise. Let's start planning your corporate event bus rentals today!