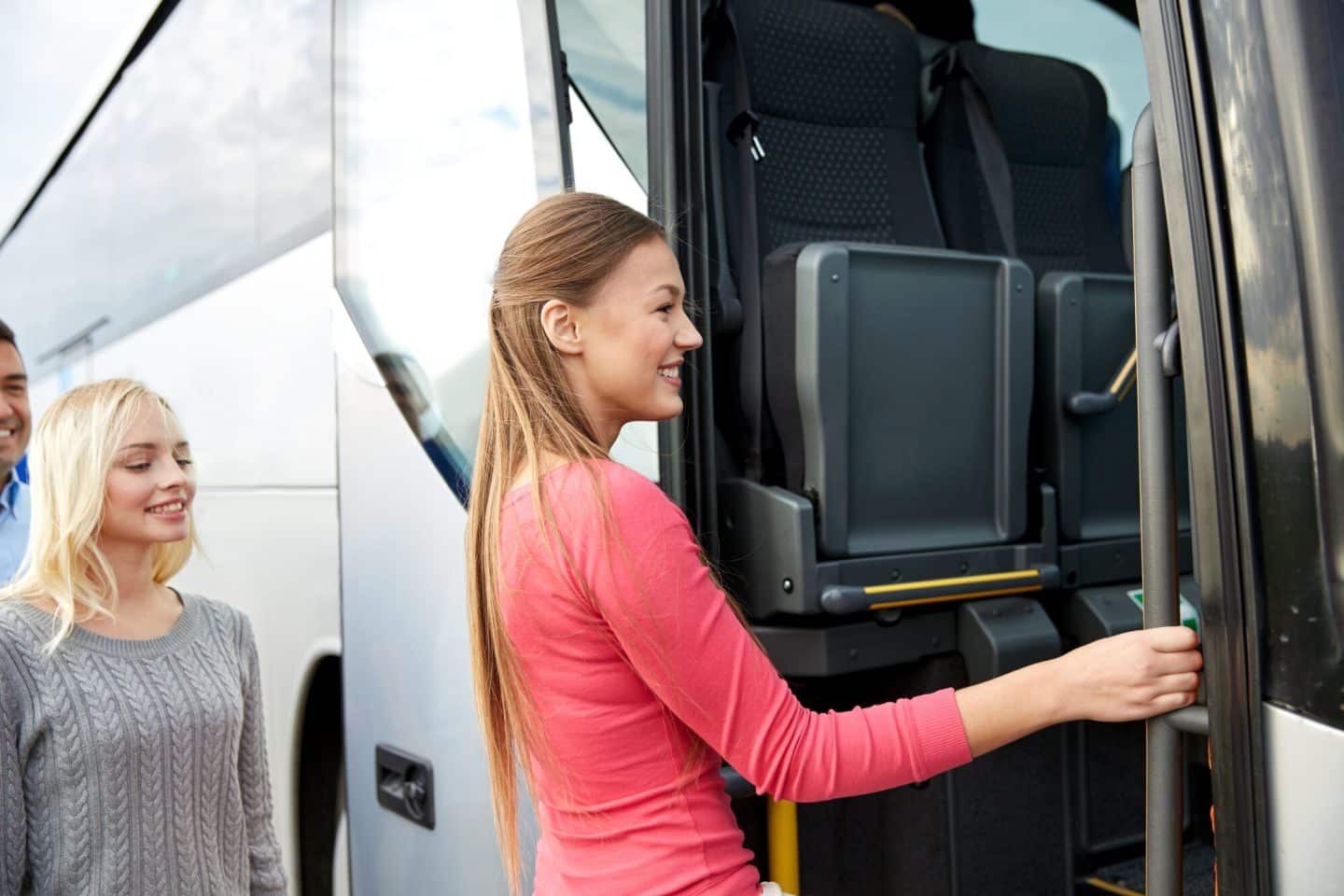 Arizona is home to dozens of incredible spiritual destinations, from Tucson's Garden of Gethsemane to the Canaan In the Desert prayer gardens in Phoenix.
Do your church group travel plans include visiting one of these destinations this year? If so, chartering a bus is the best way to get there.
Charter buses for church group travel are safe, comfortable, affordable, and convenient. Traveling together on one bus is better for fellowshipping, too.
What other benefits can you expect when you charter a bus for your church trip? We're talking about that in this guide, so keep reading to find out.
Save Money on Gas
Large group travel can get expensive. Whether your group plans to drive separately or carpool, gas costs can really start to add up.
Charter a bus instead to take advantage of major savings. The members of your church group can share the cost, too, making this the most affordable way to travel.
Travel in Comfort
Charter buses may be affordable, but your church group members will feel like they are in the lap of luxury. Bus seats are plush, there is onboard entertainment galore, and no one will feel cramped for leg room.
The trip will feel faster, too. That is thanks, in part, to the built-in restrooms. You will not have to stop for bathroom breaks.
Get Front Door Service
Another cost of driving separately is parking. You will waste time, too. It may take hours to find parking accommodation for your whole group once you reach your destination.
A charter bus driver can drop you off on the front doorstep of your venue. They take care of parking so you and your group can enjoy your trip hassle-free.
Keep Your Church Members Safe
Driving separately is not just a waste of gas. It also increases the risk of accidents happening on the way.
With a charter service, your church group gets access to a highly-trained professional driver. So you can rest assured the members of your group—and your belongings—are in good hands.
Fellowship While You Ride
One of the biggest benefits of church group trips is the opportunity to fellowship. Yet, driving separately means much of your fellowship time will be wasted on getting to your destination.
Chartering a bus allows the opportunity for conversation and communion. You may even return home with a silly story or two from the ride.
Chartering a Bus for Church Group Travel? Book With Gray Line Arizona
Chartering a bus is the safest, most comfortable way to do church group travel. It is more affordable and convenient than driving separately. Plus, you will have ample time to fellowship with your group during the ride.
Are you getting ready for a church trip in Arizona? Gray Line's charter service serves Pima and Maricopa counties. Contact Gray Line Arizona to request a quote for your church group excursion.