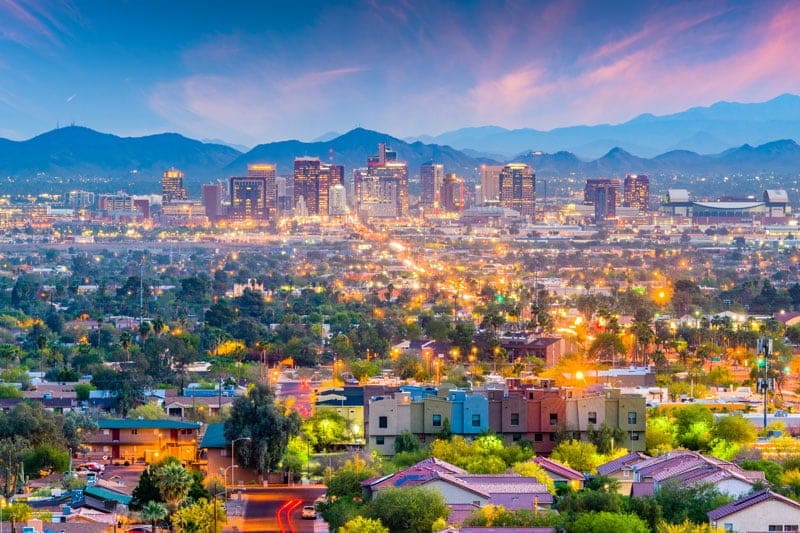 If you'd like to take a worthwhile vacation, look no further than the Grand Canyon state.
The state of Arizona collected 18% more tourism tax dollars this year. It's one of the hottest tourist areas today, and the weather is warm enough for you to take a trip in any season.
You need to learn how to maximize the time and value of your trip. If you'd like to get the most out of your Arizona vacation, consider the points below.
Decide on Your Mode of Transportation
First, figure out how you want to get to and around Arizona. Planning out road trips to Arizona might be ideal for you depending on the time you have and how many miles you're willing to put on the road. This can involve jumping in your vehicle or renting a car.
If you're interested in air travel, look up flights and figure out what dates and airlines work for you.
Many people also look into charter buses as a mode of transportation for their trips.
There are several reasons that charter bus travel can benefit you, including:
Charter buses are spacious and comfortable for large groups
It's an eco-friendly form of travel
You can save plenty of money on a charter bus
They come with a variety of amenities
Buses give you a chance to take tours and see more of the destination
Think about how you'd like to get around so that you can book your travel and transportation ASAP.
Fill Your Travel Itinerary With Hotspots
Do your due diligence when you'd like to also pick some hotspots to choose from for your Arizona trip. It makes the most sense to plan a trip around these destinations so that you can get plenty of photo ops and experiences.
Put Grand Canyon National Park on your to-do list so that you come away from the trip having seen one of nature's wonders.
Grand Canyon aside, here are some other things to do in Arizona:
Other natural wonders, such as Antelope Canyon, Monument Valley, and Saguaro National Park
Sporting events, like the Phoenix Suns, Arizona Cardinals, and Arizona Diamondbacks
Spending time in the busy city of Phoenix
Give yourself enough time to hit your most important destinations, and ensure you have the money and transportation to get you around. Consider food, gas, and other necessities that come along the way.
Shop Around for Lodging
Book your lodging in advance to make sure that you're able to get the most out of your Arizona trip. This can include hotels, Airbnb, and other forms of lodging.
Look into the dates in advance and check out travel deals that can help you save money. You might also look into hotel points and other discounts that help you maximize the value of your trip.
Plan the Perfect Arizona Vacation
The tips above are helpful for anyone looking to get the most out of their Arizona vacation.
Gray Line Tours would be happy to help you out when you need transportation for your Arizona trip. Send us a message online to request a quote, or give us a call at (520)622-8811