Are you looking for a reliable charter service in Charco, AZ, 85321? Gray Line Bus Rentals has been serving Charco and surrounding areas since 1916. Whatever the size of your group, we have the right vehicle: luxury, state-of-the-art motorcoaches, vans, and mini-coaches (even school buses)!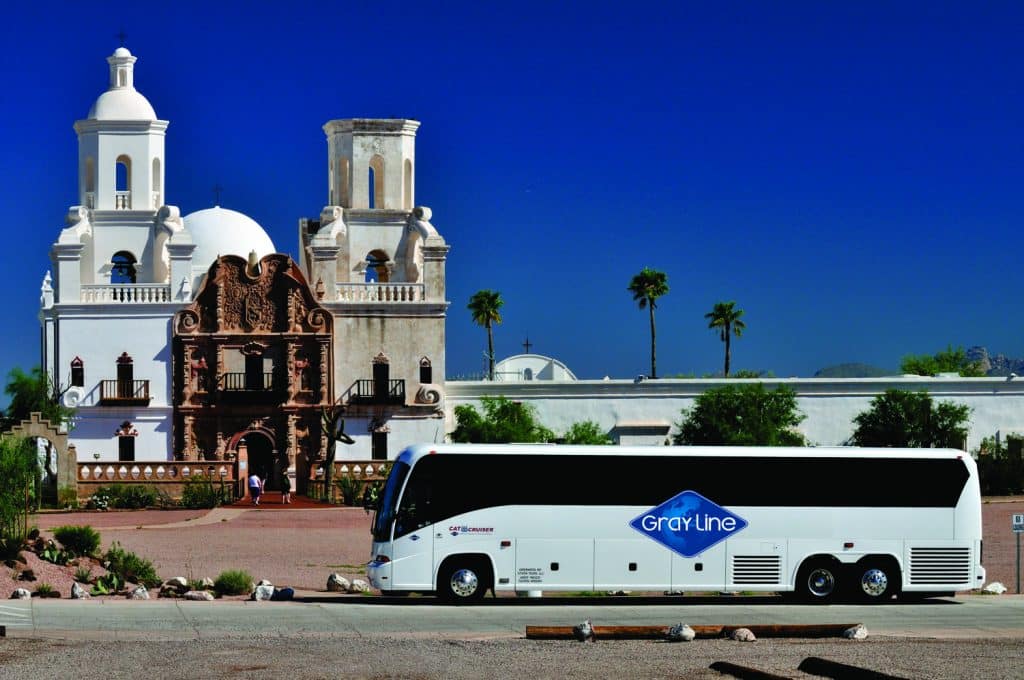 Rent A Bus For Your Next Group Travel
Are you planning a group trip soon? Why not make it a memorable one by chartering a bus for your travels? Not only will you have a blast with your friends or family, but you'll also enjoy all the advantages it brings.
Most importantly you will have a professional driver at your service who knows the ins and outs of the road. Plus, with comfortable seats and plenty of room for all your luggage, you'll be able to sit back, relax, and enjoy the ride. And with the cost split between all members of the group, it's an affordable way to travel in style.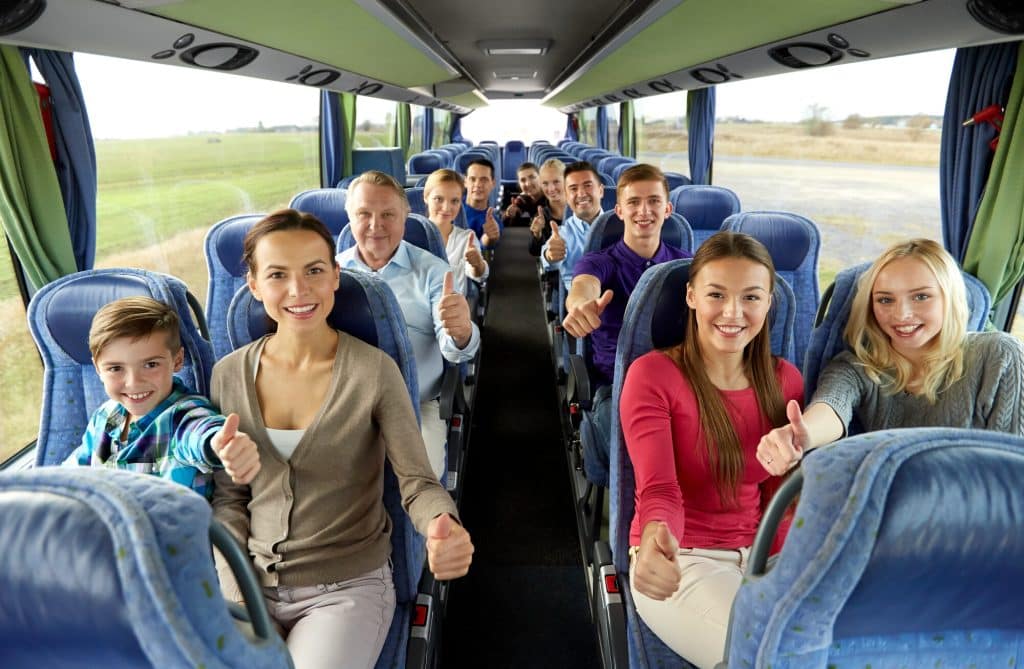 Why Choose Gray Line Bus Rentals
Locally Owned & Operated Since 1916
5-Star Google Customer Reviews
All Drivers Are Background Checked With Clean Records
Largest Newest Fleet In Arizona
3rd Generation Family Owned Business
Experienced, Friendly Local Tour Guides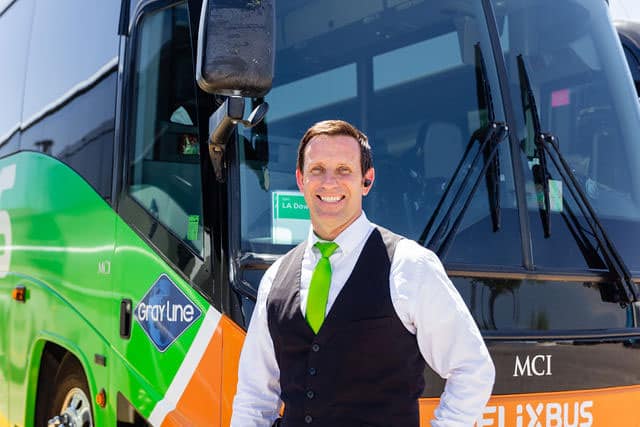 Charter Services For Corporate Events
One of our areas of expertise, we specialize in providing high-end transportation for seminars, work parties, and other corporate events.
We work in close contact with you to design a custom itinerary that meets your needs so we can give you a tailored experience whether you're looking for a full-day excursion or a quick trip around town. We offer all amenities for your guests from comfortable seating, state-of-the-art audio and video systems, and climate control to anything else you can think of.
From the moment you contact us to the end of your event our team will work tirelessly to ensure that every detail is handled. At Gray Line, we know that planning a corporate event can be a delicate matter, so we make it our main goal to provide you with the peace of mind you need to relax and enjoy your event to the fullest.
You can trust our more than 107 years of experience in the field. So why wait? Contact Gray Line Arizona to learn more about our bus tour services and start planning your next corporate event with ease!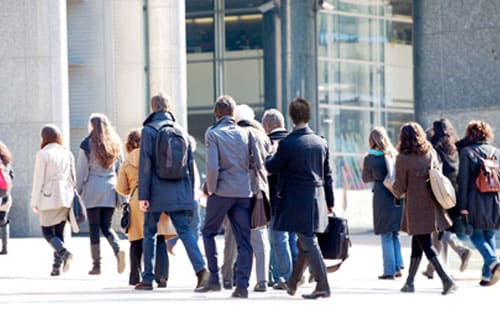 Charco Charter Services For Church Groups
Are you planning a trip for your church group and looking for a reliable and comfortable mode of transportation? Our professional bus tour services offer the perfect solution!
At Gray Line, we specialize in organizing bus tours for church groups of all sizes. Our fleet of buses is designed to accommodate large groups and make sure that everyone travels together and arrives at their destination on time. Our vehicles are equipped to make your ride as enjoyable as possible, including comfortable seating, air conditioning, and on-board restrooms.
Whether you're planning a day trip or a longer expedition, we will work with you to create a custom plan that meets your group's needs and preferences. We can arrange visits to historical landmarks, religious conferences, and other attractions that align with your group's interests. We also offer the flexibility to make last-minute changes to your program so that your trip is tailored to your specific needs.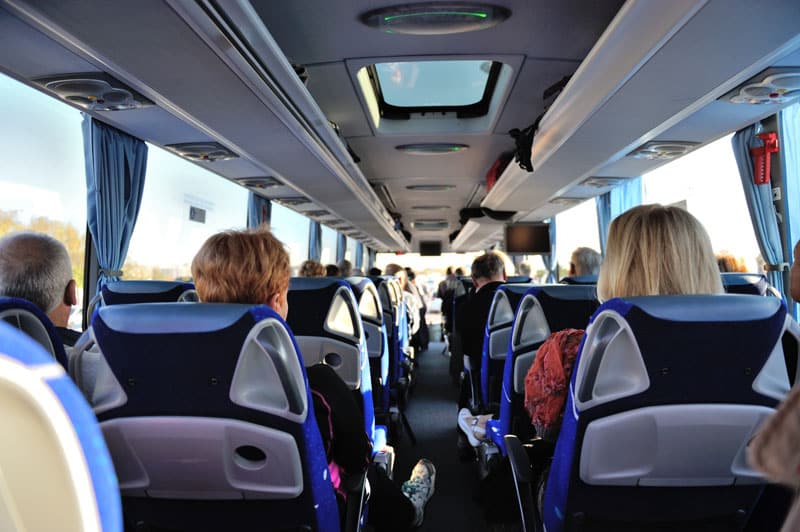 How To Choose The Best Charter Service
Selecting the appropriate charter bus company is a crucial element of planning a tour.
Safety should be your top priority, so ensure that the company you choose has a stellar safety record and maintains its vehicles routinely.
Don't rely solely on online reviews - seek references from other customers to gauge the company's reputation.
Choose a company with experience in the field that offers tours similar to the one you are planning - this can make a significant difference in the quality of your experience.
Consider the amenities you require and ensure that the company can provide them.
Compare prices and availability to make an informed decision.
By keeping these factors in mind, you can select the right charter bus company for your tour and enjoy a safe and comfortable journey.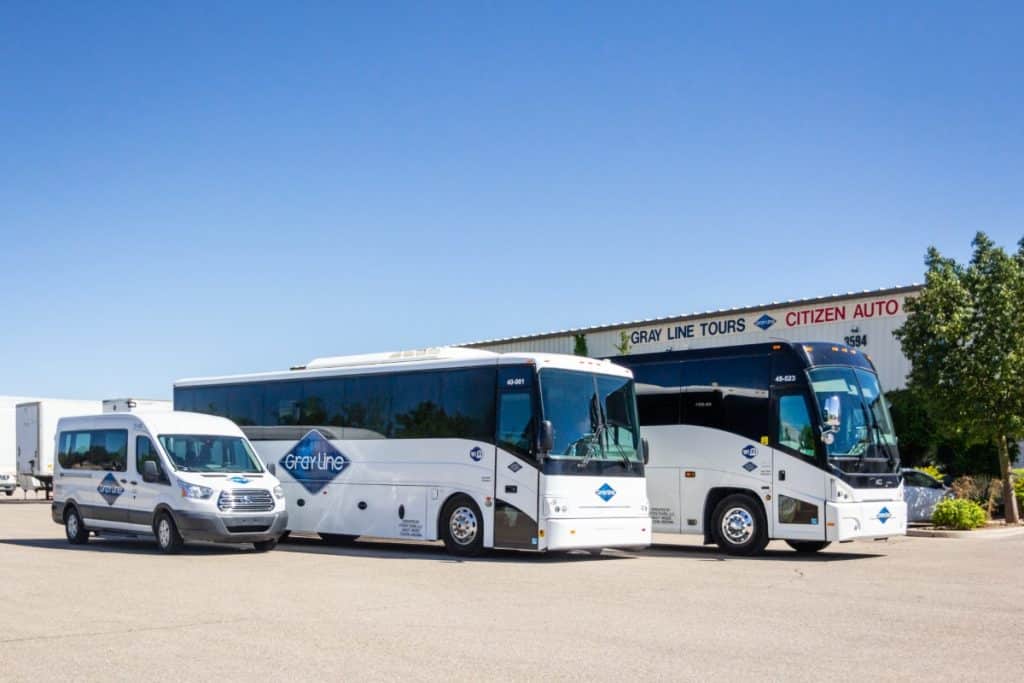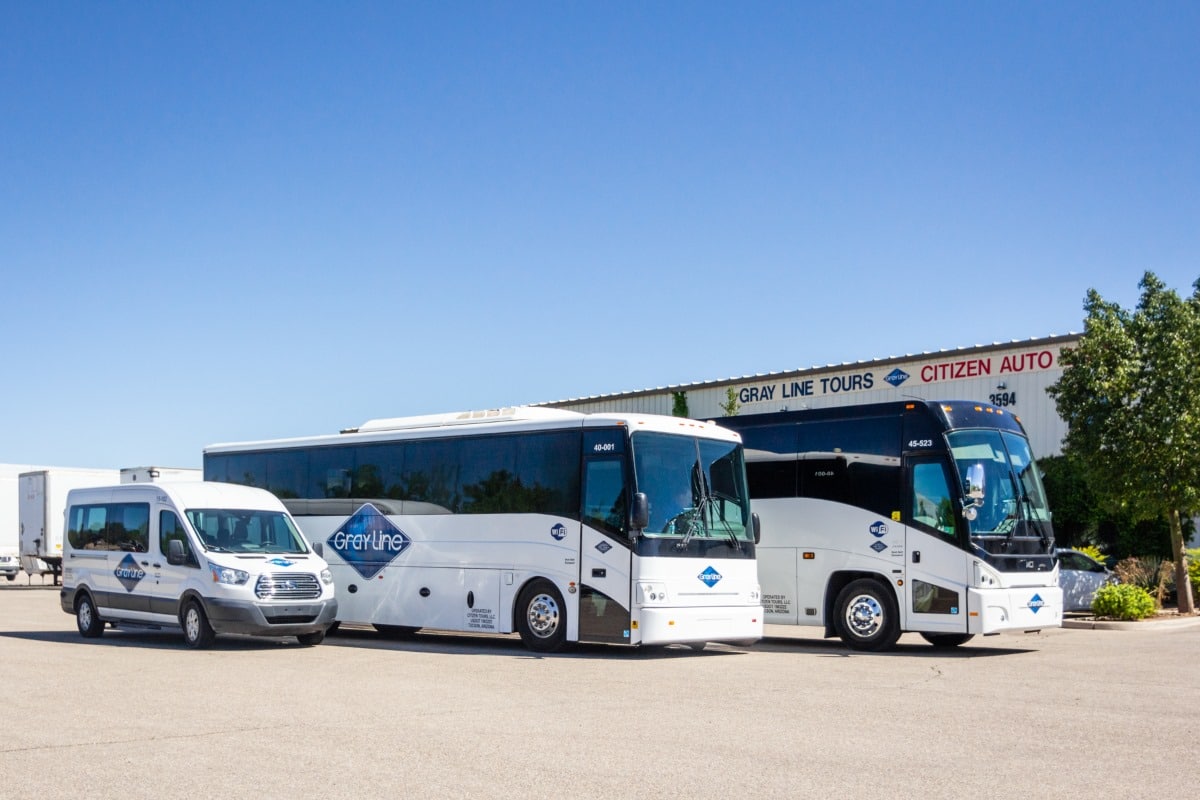 Meet Gray Line Bus Rentals
We have a long history of charter and tour service, largely focusing on the southwest. We specialize in large events and have operated numerous mine employee shuttles, major regional events, and multiple corporate services. One can rack up an impressive client list in 107 years! Servicing the Charco, AZ area, we offer a broad range of charter services. Whatever the size of your group, we have the right vehicle: luxury, state-of-the-art motor-coaches, vans, and mini-coaches (even school buses)!