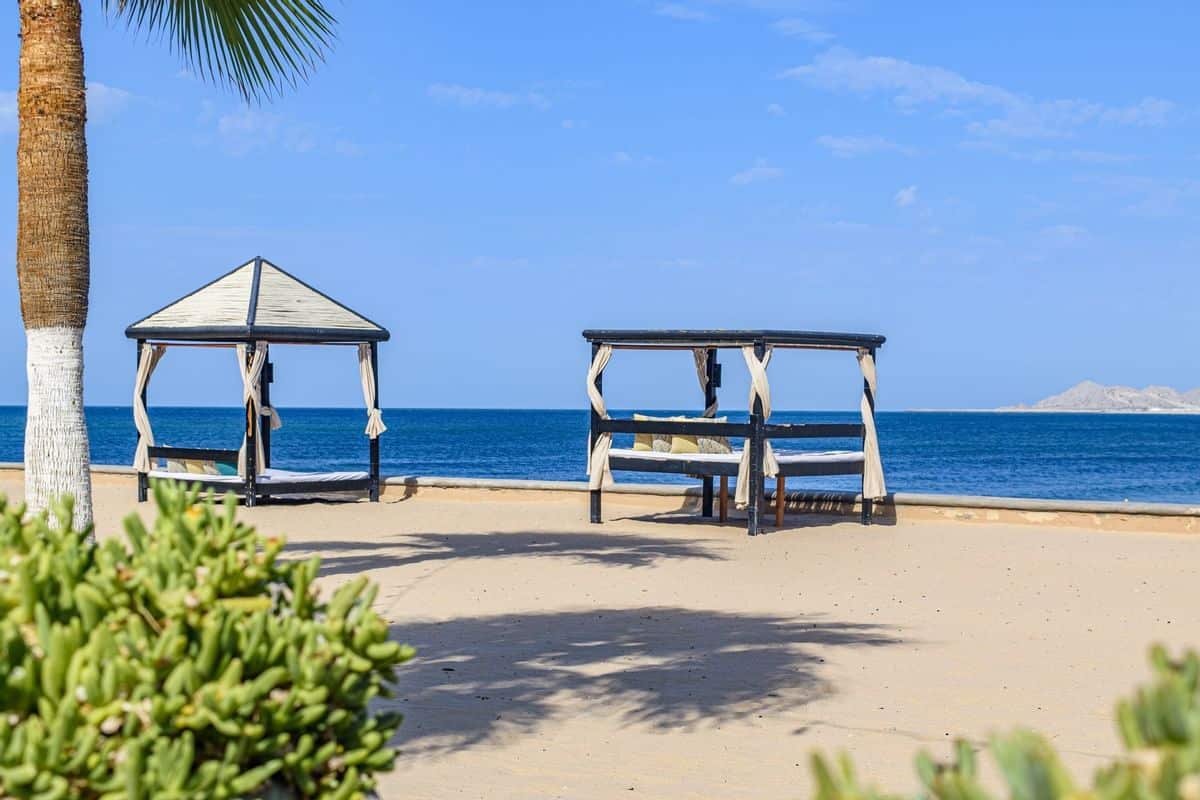 Did you know that over 2.2 million people visited the beaches of Puerto Peñasco in 2019 alone? There is a reason that so many people find their way to this beautiful Mexican coast every year. Perhaps it is because of the many opportunities for tourists, the amazing culture, or even just the beautiful sandy beaches. Follow along to discover the 5 top attractions Puerto Peñasco has to offer.
1. Become a Certified Scuba Diver
By stopping at the Rocky Point Scuba Dive in Puerto Peñasco, Mexico, you have an incredible opportunity to explore the art of Scuba Diving. With virtually no experience whatsoever, you can get certified by taking a short course with one of the instructors. There are options ranging from beginner diving in a safe confined pool, to shallow diving right off the coast, or even renting a boat for a day trip to dive at a nearby island.
2. Romance on the Water
There is nothing more romantic than surprising your significant other on with an intimate getaway during your vacation. Perhaps a beautiful music-filled night, with fine dining and a beautiful view (at an affordable price)-. Puerto Peñasco offers a plethora of romantic boat trips, ranging from ocean charters to sunset cruises.
3. Gulf and Golf
Look out Golf fans, here on the Gulf of Mexico, Puerto Peñasco has an abundance of opportunities for you, with its 72-par championship course designed by the famous pro golfer, Jack Nicklaus.
There is no limit to the fun and entertainment you'll experience visiting these world-class golf courses!
4. Birdwatching in an Estuary
Puerto Peñasco offers an entire hut filled with equipment for you to enjoy throughout your day! You can kayak through the internationally famous Morua Estuary Lagoons, where you'll find up to 142 bird species on a relaxed open-water adventure. Mexico is home to roughly 10% of the world's bird species, so you will have an eye-opening and visually rewarding experience.
5. Luxury Resorts
One of the best things about visiting Puerto Peñasco is experiencing first-hand what it means to be a guest at this luxurious hotel. From amazing hospitality to beautifully designed Mexican architecture, all your senses will revel in the experience at the resort. Spend time in the warm outdoor Jacuzzis, or sit by a beautiful fire pit in the middle of paradise, the choice is yours!
Visit Puerto Peñasco Today
These are just a few of the reasons that you should visit Puerto Peñasco. There are so many others: endless adventures to fishing spots that will blow your mind, not to mention local sightseeing to the Pinacate and the Zócalo. If you want to have a memorable trip that will last you a lifetime, start planning your trip today.
Gray Line Arizona is standing by to help you with all of your travel reservations and details so that you don't have to worry or stress. Contact us today to request a quote.