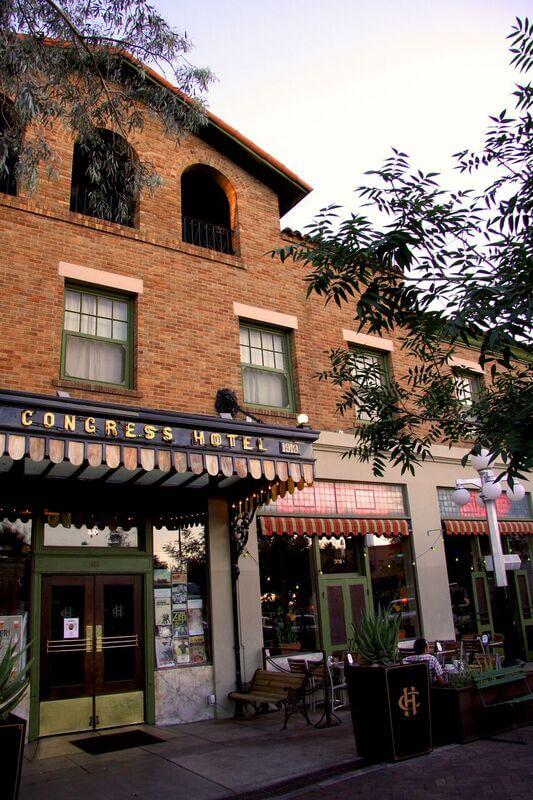 Discover the origins of Tucson. Visit the historic San Xavier del Bac Mission known as "The White Dove of The Desert." Tour Barrio Historico, the finest collection of adobe homes in the Southwest! Get an overview of Tucson (bring your camera) from the heights of "A" Mountain (available in smaller vehicles only.)
Visit Old Town Artisans, a historic treasure trove, complete with unique gift shops and fantastic restaurants as well as beautiful scenery set in the historic block of downtown Tucson. Wander through other historic areas of downtown such as Snob Hollow and the Garden of Gethsemane.
See the Historic University of Arizona Campus and University District. Lastly, see the 4th Avenue Merchants Association with its unique collection of shops and restaurants that occupy a half-mile stretch of the street just off of the downtown and university areas.
Highlights
* Mission San Xavier del Bac
* "A" Mountain
* Old Town artisans
* University of Arizona
Inclusions
* Roundtrip transportation
* Guided tour
Essentials
* This tour requires a minimum of 4 passengers to operate.
* Please call Gray Line Tucson before booking your scheduled tour to confirm operation if you are purchasing fewer than 4 tickets.
* Available for small or large groups, please call for other date preferences.
Ready To Book Call Us Today at (520) 622-8811
Request A Call Back